Open Comic Maker 
Open Photo Comic Maker
With our free photo comic maker you can make your own comics with your photos instead of using cartoon characters. You are free to add cartoon characters to your comic strip if you wish.
You can also use it to create personalized comic greeting cards.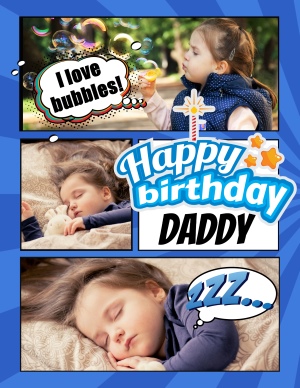 Open Comic Maker 
Open Photo Comic Maker
How to Make a Photo Comic Strip
Open the comic maker by clicking on the button above.
Select the comic template.
Add a background.
Upload a photo to each panel.
Add speech bubbles, clipart, and sound effects.
Add text.